Expert
Catalog and Booklet Printing Services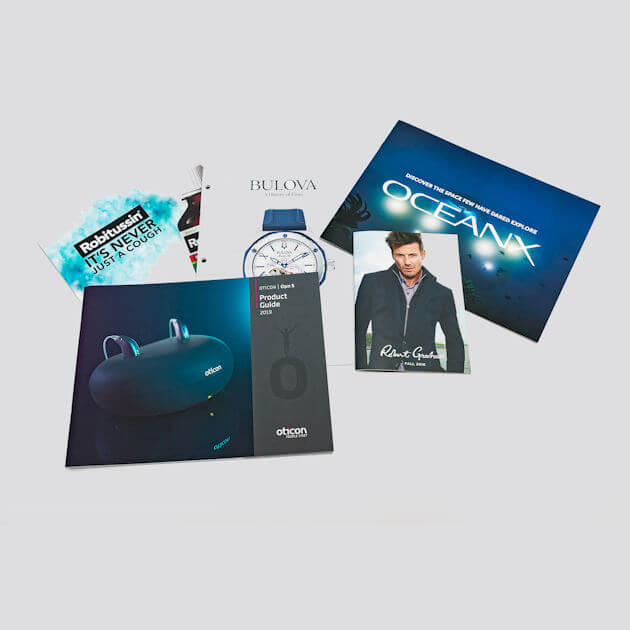 Positive Impressions
One of the best sales tools you can use to present your product line to both potential and existing customers is a well-designed and professionally printed product catalog containing photographs and descriptions of the items you offer for sale. Allied Printing & Graphics can help you make a positive impression on your target market by providing you with professionally printed catalogs and bound booklets, including annual reports, ad journals, event programs and instruction manuals.
The first step in designing an effective marketing tool is choosing the best format for your particular needs-but given all the catalog design and printing choices available, creating effective booklets and catalogs can be a daunting task for a business owner. The experts at Allied Printing & Graphics will help solve this problem by consulting with you to understand your business so we can recommend the best way to present information to your target market in a high-quality catalog or booklet.
Personalized

Catalog Printing

Unlike online catalog printing services, Allied collaborates with you from start to finish to ensure you get the best results from your booklet or catalog printing project. Our expert printing team protects your investment by helping you decide how to best create an effective marketing tool before you have a catalog or booklet printed. By understanding your business and your target market, we can help you determine what printing services will best showcase your products to potential customers.

We'll help you sort through the vast array of catalog and booklet binding and printing material options to ensure your custom catalog design is both functional and durable. You won't be left on your own to decide whether a saddle-stitched booklet, spiral bound book or perfect-bound catalog is the way to go, and we'll guide you in choosing among uncoated offset opaque and coated gloss, silk or matte stocks. Allied will be there every step of the way, and our custom printing services team will produce a top-quality booklet or catalog perfectly suited to your needs using our Heidelberg Speedmaster CD 102 printing press.
Why Companies

Choose Allied

for

Custom Printed Catalogs and Booklets

?

The Allied Advantage
Wide Range of Printing and Binding Options
Not only can we print catalogs and booklets of any dimension on our presses, but we also offer a large selection of binding and printing materials. From saddle-stitch for smaller booklets and catalogs to perfect binding, coil and wire-o for larger projects, our experts will help you choose the best binding for your needs. What's more, we can print your catalog or booklet on uncoated offset opaque or coated gloss, silk or matte stocks and can apply gloss, satin, soft-touch and spot coatings to create a catalog or booklet that is sure to get noticed.
High-Performance Equipment
Our offset and digital printing presses can print booklets and catalogs of any dimension and between 4 and 400 pages, and our ST90 stitcher enables us to produce saddle stitch booklets with perfect crossovers between pages. We have three offset presses (small, medium, large) and two digital printers (color & black ink), which gives us the flexibility to choose the right equipment for each project, which yields optimal results and maximum cost efficiency.
Personalized Service
Our printing experts look forward to consulting with you to learn about your project and business goals. We'll help you select the printing options that will result in an attractive and functional professionally printed catalog or booklet that meets your unique needs.
Expertise
The Allied Printing team will manage your project to ensure it's done right the first time. We'll make suggestions that help you avoid potential issues and provide you with the outstanding results you expect.
Fast Turnaround
We guarantee five-day turnaround on most printing projects and also offer 24-hour rush printing for those times you have an emergency printing request. We also offer delivery to addresses in New York and New Jersey on a daily basis.
Reliable, On-Time Performance
We complete all printing jobs on-time, every time, so you can rest assured your important booklet or catalog project won't be delayed in our facility.
Highest Quality Solutions
You'll be thrilled with the superior quality of our products and printing services.
100% Trade Protection
Our wide range of services, our reliability, and our outstanding customer service make us the ideal vendor for your resale printing needs. Most importantly, we guarantee 100% trade protection. We will never contact your clients without your permission, giving you complete control over the resale of our printing services.
An Outstanding Reputation for
Top-Quality Catalog and Booklet Printing

in NJ and NYC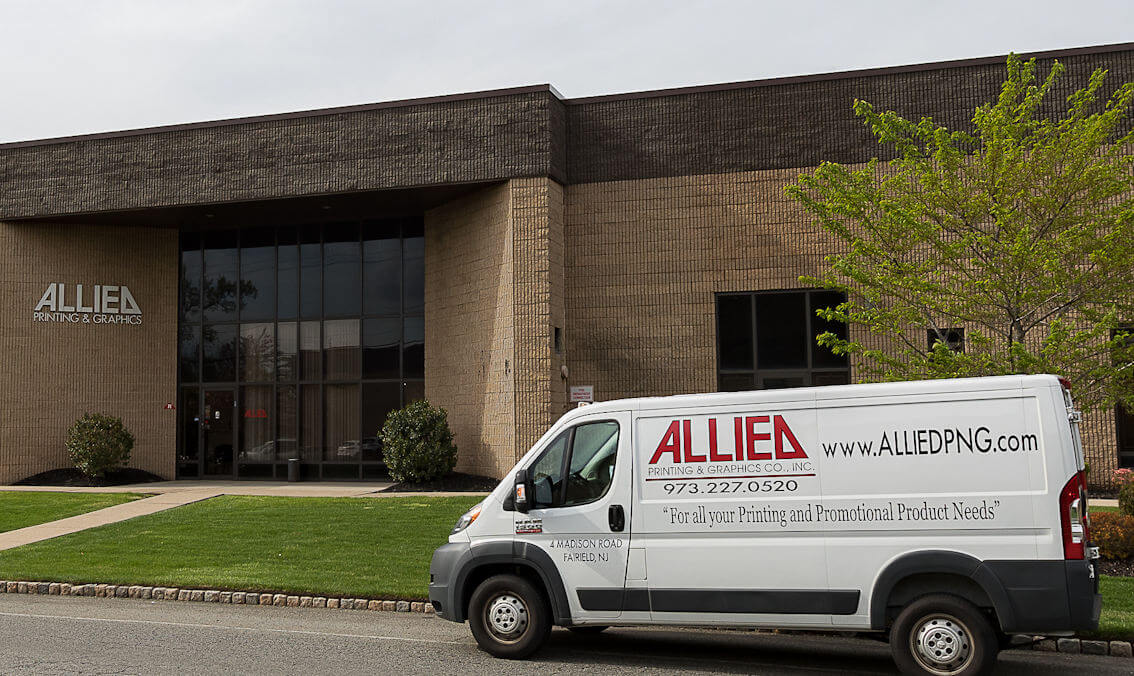 Experience

Matters

For over 25 years, small businesses and Fortune 500 companies alike have come to depend on the experts at Allied to cost-effectively print booklets and catalogs of superior quality in a timely manner. Our large selection of printing material and binding options, paired with our consultative customer service, has helped us build an outstanding reputation for top-quality catalog and booklet printing. We've helped hundreds of businesses like yours produce eye-catching booklets and catalogs that have successfully captured the attention of their target markets.