The Commercial Printing Company
with a History of Success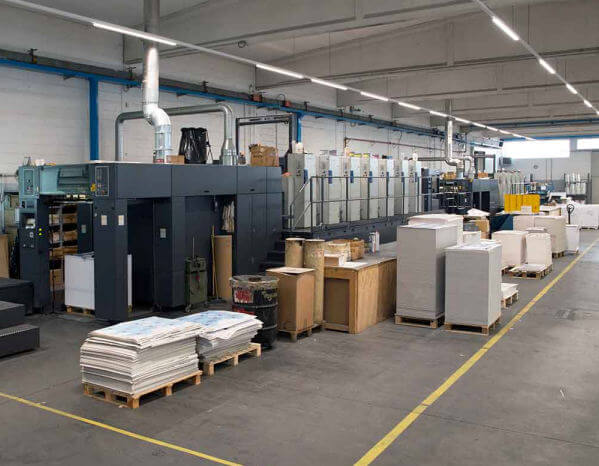 Allied Printing Located in Fairfield, NJ
Since 1987, Allied Printing & Graphics has provided small businesses and Fortune 500 companies in the healthcare, travel, food, education, nonprofit sectors and more with top-quality digital and offset printing. Our extensive line of commercial printing products includes booklets, catalogs, flyers, brochures, folders, promotional products, large-format printing services, and dependable mailing and fulfillment services. By consulting with you to learn about your printing needs, we leverage our 30+ years of industry experience and help you get the best results for your printing projects-saving you time and money in the process!
The High-Performance Commercial Print Shop
Allied's high-performance commercial printing facility houses all the technology we need to supply you with top-quality products for your small or large run custom printing projects. Our well-appointed printing facility gives us the flexibility to select the right equipment for each project, resulting in maximum cost efficiency and ideal outcomes. Our small, medium and large commercial offset printing presses enable us to provide pantone color matching, in-line coating applications and allow us to achieve cost efficiency in large-quantity printing. We also have two digital printers, which offer quick turnaround and cost efficiency for low-quantity printing. Your business can benefit from Allied's fully equipped printing facility, which produces high-quality custom offset and digital printing on a full range of materials of any dimension up to 28"x40".
Allied
Equipment
The Allied Advantage
Allied Equipment
Pre-Press
Kodak Trendsetter 800 III Quantum Direct to Plate System, a digital chemical free plate setter
Presses
Heidelberg Speedmaster CD 102, 28" x 40", 6 color with coating tower and extended delivery
Heidelberg SM74, 20.5" x 29", 8 color with perfector (4/4) and coating tower
Heidelberg Printmaster 46, 13" x 19", 2 color with envelope feeder
Digital Equipment
Digital Equipment
Konica Minolta AccurioPress C2070P, high speed color printer
Konica Minolta Bizhub 1051, high speed black ink printer
Epson SureColor P7000 Printers
Bindery
Polar 45" cutter with computerized gauge
Polar 36" cutter with computerized gauge
Stahl-ST90 Stitcher, 6 pocket + cover and 3 knife trimmer
Duplo 20 bin collating, stitching & trimming booklet making system
MBO B-30 folder with 3 right angles
MBO TC49 folder with right angle folder
Heidelberg B-30 folder with 2 right angles
Morgana die scoring machines
Morgana numbering machine
Nygren-Dahyl multi-headed drill
Padding presses
Plasti Koil binding system
Wire-O binding system
Besseler automated shrink wrap tunnels
Fully automated shipping station
Successful Businesses Count on Allied for Their Commercial Printing Needs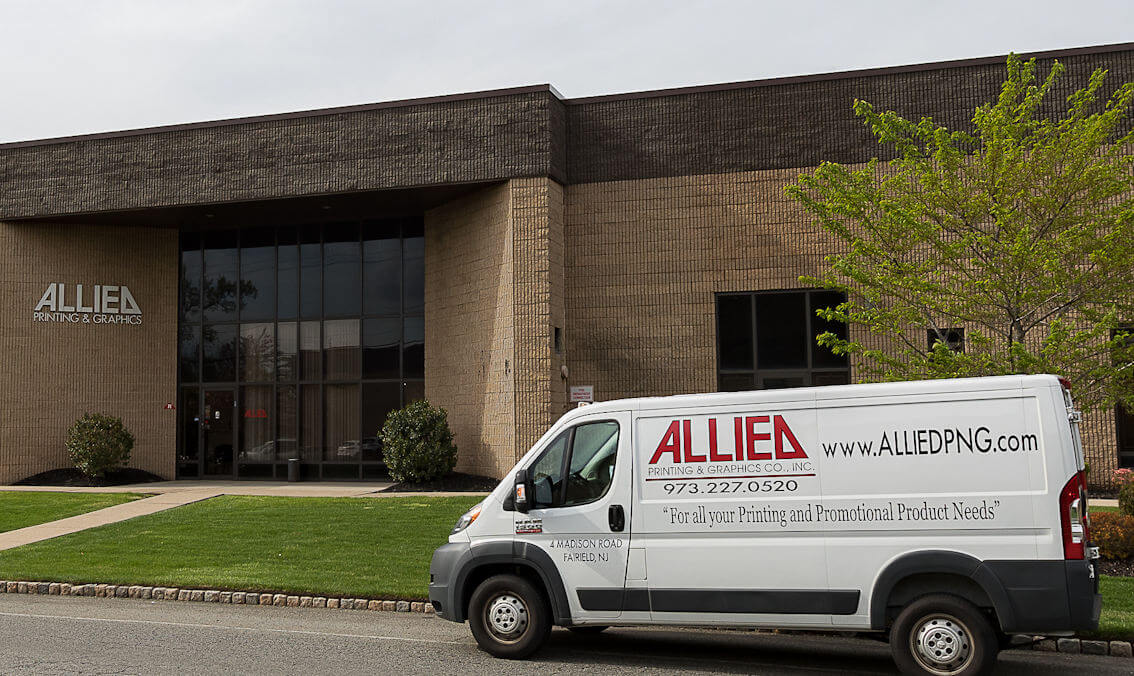 Small businesses and Fortune 500 companies have recognized Allied Printing as the best commercial printer for small and large scale printing projects since 1987. Our printing experts provide businesses with a full line of industrial printing services and a vast selection of offset and digital printing products ranging from stickers, postcards and catalogs through banners, vehicle wraps and promotional products. The superior quality of our printing and our reliable, on-time performance have earned us the loyalty of our clients, who know they can count on us year after year.